Lana Lang To Play Chun-Li
Kristin Kreuk Cast as Chun-Li in Street Fighter Movie
EuroTrip and "Smallville" star Kristin Kreuk has been cast as Chun-Li in the Street Fighter movie. And it's official be re-named to Street Fighter: Legend of Chun-Li.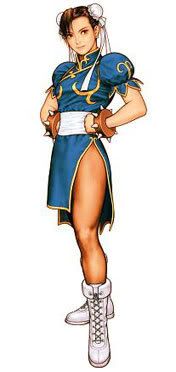 The movie will focus on the female fighter Chun-Li and her journey for justice, however exact plot details are still being kept under wraps. Production begins in Thailand in March next year. Considering the writers strike is still going, it's likely Fox will probably put this out early-to-mid 2009.
Source
This might be the end of her career. Andrzej Bartkowiak's movies suck and this is bound to be just another flop. Kristin Kreuk can't save this movie but she's so hot.
Some of her pics: