In seven states, you can sue the woman or man you believe broke up your marriage. And recently, this centuries' old law helped one North Carolina woman win big -- $9 million big.
Under a law called "alienation of affection" Cynthia Shackelford, 60, of Raleigh, sued Anne Lundquist, 49, of Aurora, N.Y., charging that she broke up her marriage.
Cynthia Shackelford's story could have been no different than that of any other aggrieved wife: The 60-year-old thought her husband Allan was deeply in love with her. Then came his late nights at the office and suspicious charges on his credit card and cell phone bills. And finally, a private investigator confirmed what she had feared: Her husband, she said, was having an affair with Anne Lundquist.
In the lawsuit, Shackelford said she and her husband, Allan Shackelford, were still very much in love when he and Lunquiest allegedly began their affair.
The Shackelfords separated in 2005, but according to court documents, their divorce has not been finalized.
Lundquist says she had planned to represent herself, but the court didn't give enough warning about the case going to trial.
Shackelford sued Lundquist in 2007 and has since moved to Raleigh, North Carolina. Lundquist is now the dean of students at Wells College in New York. She and Allan Shackelford co-authored a book together in 2007.
Cynthia Shackelford said in a telephone interview Wednesday that her husband, a Greensboro attorney at the time, met Lundquist while providing legal services for Guilford College.
North Carolina is one of seven states that allows the people to be sued for cheating with a married man or woman.
Picture of Cynthia Shackelford.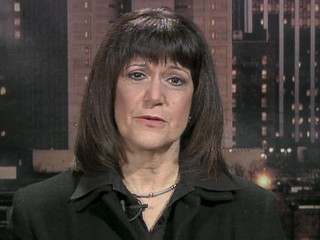 Anne Lundquist said: "I'm so caught off guard by everything. I don't have a lot of money, so where this $9 million comes from is kind of hysterical."
Mrs Shackelford's lawyer, Will Jordan, admitted that securing the full £6million would be difficult.