Katherine Heigl, 31, accepted her award with the strapping and stunning red dress she wore that came undone. She gracefully acknowledged her wardrobe malfunction and continued on with her acceptance speech. One of her dress straps broke last night in Las Vegas at the ShoWest movie industry convention—while she was on stage accepting the Female Star of the Year Award!
Pictures of Katherine Heigl Wardrobe Malfunction: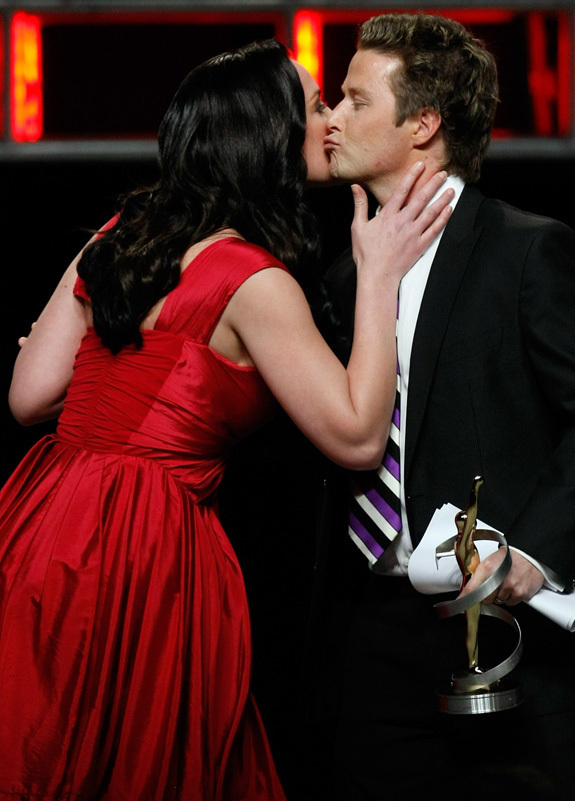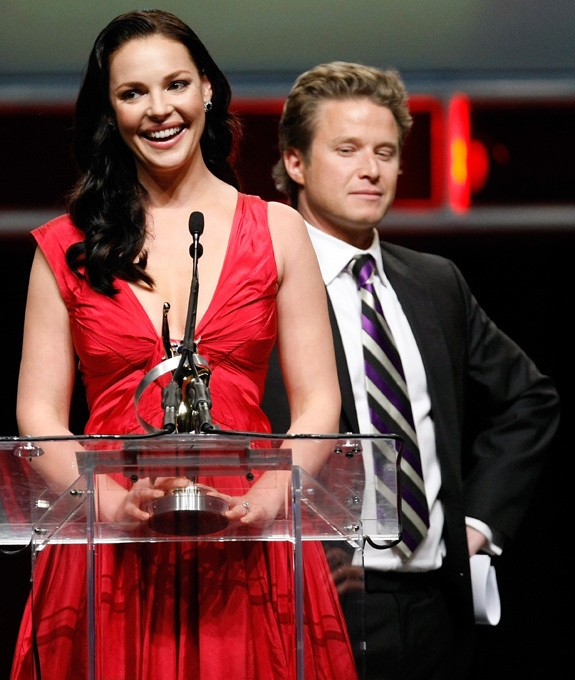 With one side of her chest close to being completely exposed Miss Heigl floundered and had difficulty continuing her speech.
Examiner reported that the broken strap allowed the dress to fall forward on one side, almost revealing too much.
That was until host Billy Bush stepped in and saved the day, holding her strap in place and giving the actress the chance to say a few words without worry of showing too much flesh.
Katherine Heigl bravely carried on, despite the mishap.
Earlier, the event's managing director, Robert Sunshine, had praised Ms Heigl's star quality: 'Her ever-present charm and innate talent have made Heigl's transition from TV screen to silver screen seemingly effortless.
Video of Katherine Heigl Wardrobe Malfunction: