Michelle Bombshell McGee pictures.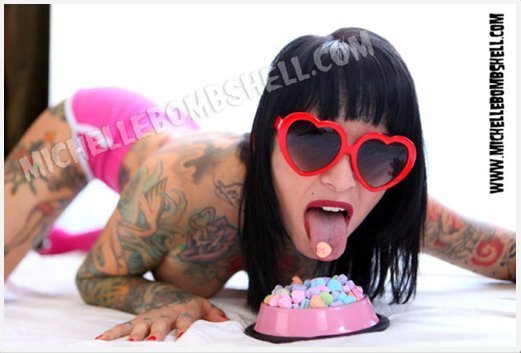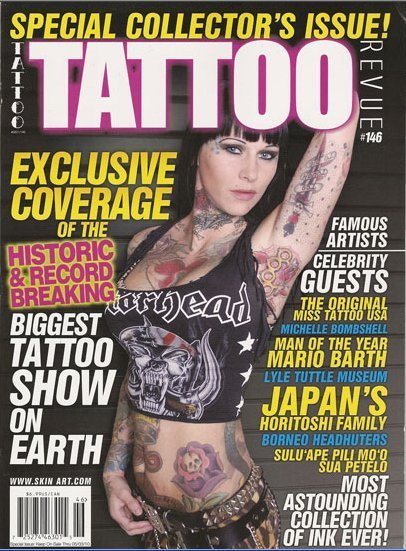 After getting to know each other for a few minutes, Michelle Bombshell McGee admits to having "intimate relations" and adds that she and Jesse had intercourse "two or three times," that night -- and texted each other several times a day, meeting at least twice a week for the next five weeks.
McGee told the magazine that she believed James and Bullock were on the rocks. "I would never have hooked up with him if I thought he was a married man," she told the magazine.
She even claimed to have a pet name for James - "Vanilla Gorilla" - because of his physical gifts.
Michelle "Bombshell" McGee claims her affair with James James started with a simple friend request. She told In Touch that James personally messaged her back and asked her to email him at his personal email address. Not long after McGee went to meet James at West Coast Choppers. After he showed her around they had sex. She said they had sexual relations "two or three times," that same day. She claims the sexual affair continued for 5 weeks. They had sex at least twice a week. She also alleges they texted each other several times a day.
The real victim in all this is Sandra Bullock of course, who not only had to come tumbling down from her Oscar high (which we're told lasts about 14 days max), but now has to contend with the fact that maybe it was her nonstop work schedule that drove her man into the arms of another woman. That, or his tattoo fetish. James was formerly married to her Janine Lindemulder, who, like Ms. McGee, has a shitload of tats (and again, like McGee, is pursuing work in the tattoo industry). Bullock also canceled her appearance at the London premiere of The Blind Side due to "unforeseen personal reasons," according to a statement from Warner Bros.
The inked Internet entrepreneur also mentions her foot fetish and dominatrix work, stating "I mostly wear leather and chains for my video chat customers."