The divorce is not a surprise. Al And Tipper Gore were an odd couple from the start, a teenage romance that tried—and, after 40 years, failed—to bridge the divides that were inherent in it from the start.
Al And Tipper Gore, who have four children, disclosed the news to a small circle of friends in an e-mail sent out under both their names, according to Kalee Kreider, a Gore spokeswoman.
Tipper Gore is famous for advocating for "parental advisory" stickers on recordings deemed profane and harangues about the evils of gangsta rap.
For years, Al And Tipper Gore had publicly portrayed their marriage as strong. A long kiss shared by the pair on stage at the 2000 Democratic National Convention, as Mr. Gore was about to accept his party's nomination for president, was widely discussed during the remaining weeks of the campaign. The couple also cowrote a book on family life, published in 2002, entitled "Joined At The Heart."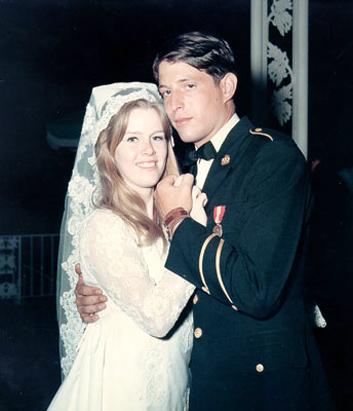 Sometime this spring, the Gores bought an $8.875 million mansion on a sprawling lot in Montecito, a Southern California playground for the rich. A house far away from the Gores' Nashville base could be the groundwork for a separation.
The couple was married May 19, 1970, in Washington. They exchanged a kiss on stage at the 2000 Democratic National Convention in Los Angeles where Gore was nominated for the presidency.
Mr Gore, 62, was Bill Clinton's vice president for eight years and narrowly lost the presidency to George W Bush in 2000.
He then built a reputation as a leading campaigner against global warming, winning a Nobel Peace Prize in 2007 and an Oscar in the same year for same year for his documentary "An Inconvenient Truth".