Pictures of Drew Brees' wife and their kid can be seen in many websites, I managed to post some of them below.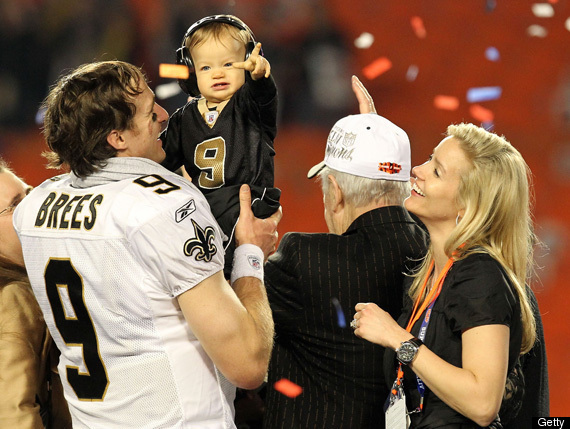 I think he's got a beautiful wife and a charming kid as you can see on the pictures, they look very happy, the typical American family. Drew Brees' and his wife have only one kid (the little one from the picture) called Baylen and he's adorable!
The best part of the photos is the happiness they show, I'm sure they have a great time together.