Authorities in Nevada are investigating the death of LPGA professional golfer Erica Blasberg, who was found on Monday at her home in a southern suburb of Las Vegas.
Henderson Police found the 25-year-old Blasberg's body at a house in Hotel De Ville Terrace. An autopsy has been performed and a toxicology report might take two weeks to prepare, police spokesman Keith Paul said in a telephone interview. He declined to provide a cause of death or say if there were suspicious circumstances.
Erica Blasberg's father is adamant that the 25-year-old LPGA superstar did not commit suicide in Nevada this weekend -- insisting she was "very upbeat" in the days before her death on Sunday.
LPGA spokesman David Higdon called Blasberg's sudden death a "tough hit" for women's golf.
"She was a very popular player and well-liked and we're going to miss her," Higdon said. "This is a very close-knit group of players and tour and we're saddened by what happened."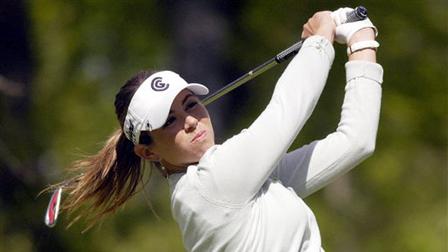 In her only LPGA Tour event this year, Blasberg tied for 44th two weeks ago at the Tres Marias Championship in Morelia, Mexico.
Blasberg turned professional in June 2004 and qualified for the LPGA Tour the following year. The southern California native won a career-high $113,428 in 2008 and finished in a tie for eighth place in the SBS Open in Hawaii that year. She only made one appearance on the tour this year, two weeks ago in Mexico. She won $326,872 on the LPGA Tour.
They say it could be four to six weeks before Erica Blasberg's blood tests are returned and the investigation is complete.