Peter Soronen is the designer who crafted the shimmery blue gown that Michelle Obama wore to last night's State Dinner.
"I think this is the fourth gown I've made for her, but I've made a few dresses too," he said. Soronen made this particular dress about three weeks ago as requested by Ikram Goldman, the First Lady's unofficial stylist, and "she hinted that it was for the First Lady but I really didn't know that she was going to wear it until I got a phone call that someone saw her in it."
Pictures of Michelle Obama's State Dinner Dress.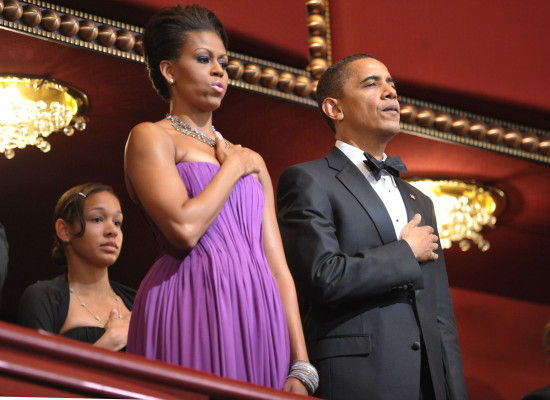 The one-shoulder gown in electric blue featured a corseted top and yards of shimmery chiffon in the skirt, cinched with a silver belt. Mrs. Obama has worn several other designs by Peter Soronen since she has been in the White House, among them a gown for the Kennedy Center Honors in December.
It was Michelle Obama's unofficial stylist who usually calls Peter Soronen to design something for her. For the White House State dinner, the dress was made few weeks before the said affair date. Overall, Michelle Obama looked stunning in that blue dress and Soronen can just be happy in catching the attention of so many people in the world for the design of that 4th gown he made for the first lady.