The Gap reverted to its classic logo after a new logo it debuted on its website ignited a customer backlash. Gap said it would no longer be using the new logo and was going back to its original.
Here's a new/old logo comparison picture.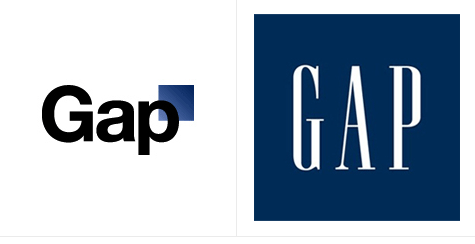 The new logo was created by New York agency Laird & Partners, which has developed a number of ad campaigns for the company, including the famous Audrey Hepburn "Keep It Simple" effort in 2006.
The new logo, certainly seemed to borrow its style from Bench. Gap was also quick to claim it was engaging in a "crowd sourcing project" and would be interested in seeing alternative designs.
Gap at first welcomed the discussion, posting on its Facebook page a statement that read, in part, "We know this logo created a lot of buzz and we're thrilled to see passionate debate unfolding!" But as the days went by, they posted "we've heard loud and clear that you don't like the new logo," and they removed it.