On May 18, 1980, Washington's Mount St. Helens erupted, sending a debris avalanche of more than 3 billion cubic yards into nearby Spirit Lake, wiping away virtually all evidence of human and animal life.
Mount St. Helens is one of the most active U.S. volcanoes, its eruptions are highly explosive, and it's situated near major metropolitan centers in the Pacific Northwest.
If Mount St. Helens reawakened violently, an ash plume reaching 30,000 feet (about 9,100 meters) or more could materialize in as little as five minutes, grounding aircraft and wreaking havoc on agriculture, water and power supplies, and human health.
Pictures of Mt St Helens Eruption in 1980.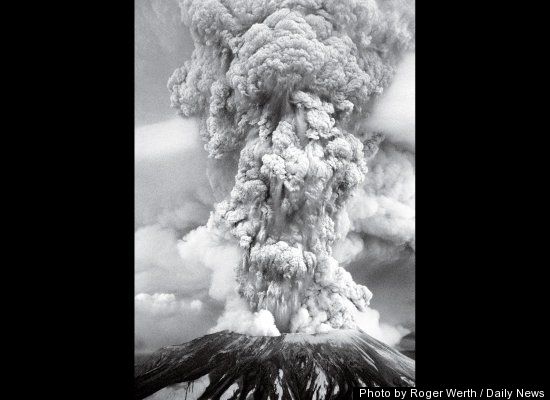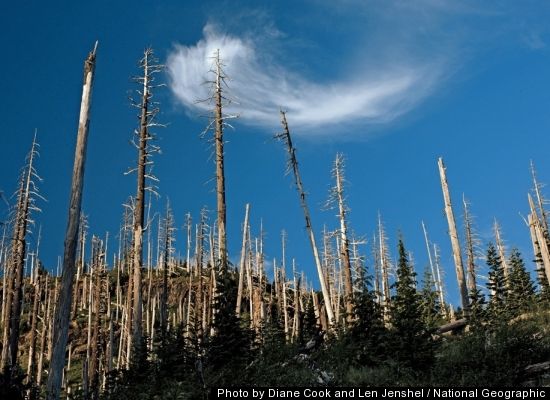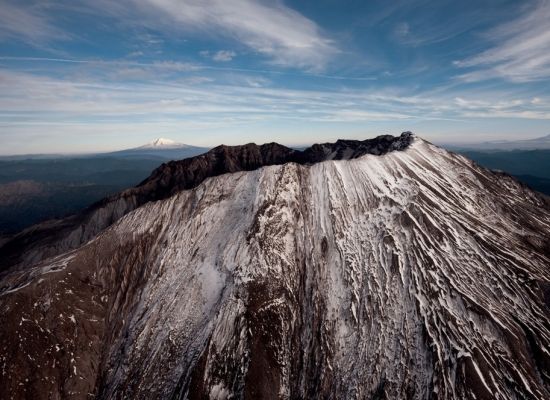 Among the reasons the ecology rebounded are some surprising factors, including the early morning timing of the eruption, the fact that spring had been late to arrive that year, and the amazing ability of insects to parachute in once a recovery was underway.
Some species managed to survive amid the the volcano's eruption on May 18, 1980. Others scraped by at the edges of the devastation and literally crawled back. Together they sowed the seeds of a comeback that progressed in fits and starts and continues today.
Video of Mt St Helens Eruption.
The forested countryside surrounding this still-active volcano in southwestern Washington - just 55 miles northeast of Portland, Oregon - now falls under the management of the U.S. Forest Service as Mount St. Helens National Volcanic Monument. A scenic highway provides access to the surrounding landscape, and a system of visitor centers, hiking trails, and signed viewing areas afford visitors one of the world's most up-close and chilling encounters with volcanology.