Wittelsbach Diamond:
Origin of name
This rare blue diamond of Indian origin that has a recorded history dating back to the late 17th century, eventually came into the possession of the Wittelsbach family in 1722, the German noble family that provided rulers of Bavaria and of the Rhenish Palatinate until the 20th century. Bavaria was ruled for over 700 years by Dukes of the Wittelsbach family, from 1180 to 1918. The name Wittelsbach was taken from the Castle of Wittelsbach, which became the official residence of the Dukes of Bavaria. The diamond gets its name from the Wittelsbach family, in whose possession it remained as a family diamond until the abdication of the last king in 1918.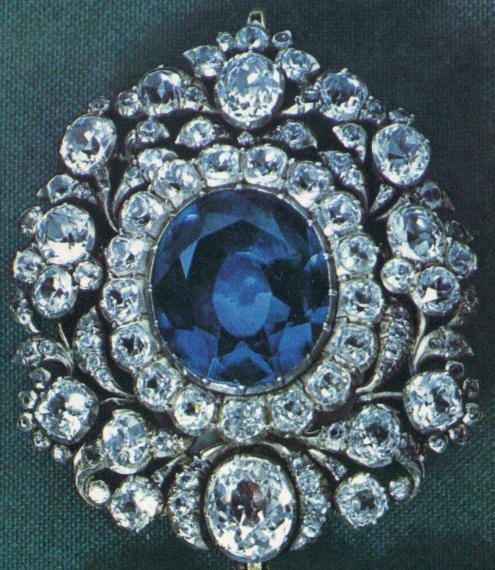 The first record of the Wittelsbach diamond's existence in Europe was in the latter part of the 17th century. This clearly indicates that the diamond is of Indian origin, as around this time, the only source of blue diamonds in the world was the Kollur mines, near Golconda, in Southern India. In fact when Tavernier, visited Golconda in the mid-17th century, the Kollur mines were in active production, and more than 20 mines were being worked employing over 60,000 people.
The Wittelsbach weighs 35.56 metric carats and measures 24.40 mm in diameter and 8.29 mm in depth. (The diameter figure is very likely the length of the diamond. Being slightly oval, the width would be a few millimeters less.) It is pure apart from a few surface scratches that were probably caused during removal from its setting. The diamond has been cut with 82 facets arranged in an unusual pattern -- the star facets on the crown are vertically split and the pavilion has sixteen needle-like facets, arranged in pairs, pointing outward from the culet facet.