UADDit
(
http://uaddit.com/discussions/index.php
)
-
Xbox
(
http://uaddit.com/discussions/forumdisplay.php?f=65
)
---
New Xbox Slim Release Date & Cost?

Microsoft introduced a slimmer version of its Xbox 360 console. The new device is called Xbox 360 slim and it has a new design.

The new Xbox 360 looks really sleek and since I was about to buy a console I guess I'm going to wait for this, it looks promising. It has a 250-GB hard drive (up from 120 GB) and 802.11N Wi-Fi connectivity. MS says the new Xbox runs quieter than previous versions.
What is the release date of the new Xbox 360 slim and how much is it going to cost?
Is the price the same for the current Xbox 360?
| | |
| --- | --- |
| Caleb | 06-14-2010 07:59 PM |
---
The release date is today.
Microsoft is shipping a new model of the Xbox 360 to retailers today, with store availability expected later this week, the company announced.
The new Xbox has a new look – black, angled, sleek – and has built-in Wi-Fi support. It will cost $299 – the same price as the current top-end Xbox 360 in stores.
This is a photo of the New Xbox 360.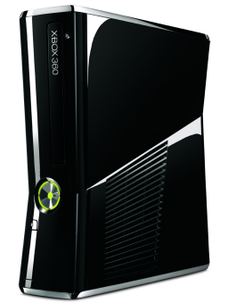 The new Xbox 360 console does not come with a new price tag, that's the best part.
Those who have been following the pre-E3 news leaks will note that this redesigned Xbox 360 doesn't exactly come as a surprise, as it was leaked in an Italian ad just yesterday. However, that ad provided no context for just how much (surprisingly) smaller this new console is than its older brother, and important little details -- such as the immediate release and built-in wifi -- were unknown and unconfirmed, respectively.
It's likely that the new Xbox 360 will be quieter, and with its smaller form factor, I will be happy to stick it beside the Tv for easy, and peaceful, movie watching.
All times are GMT. The time now is

07:36 AM

.
vBulletin® Copyright ©2000 - 2019, Jelsoft Enterprises Ltd.