UADDit
(
http://uaddit.com/discussions/index.php
)
-
Television
(
http://uaddit.com/discussions/forumdisplay.php?f=15
)
| | |
| --- | --- |
| Samuel | 11-04-2010 07:39 PM |
---
Julien Hug Photo: Bachelorette Death?

Julien Hug, who had vied for Jillian Harris's love on The Bachelorette, was found dead off a highway in the Southern California desert. A missing person report was filed Monday for Hug, who was not seen after leaving San Diego for Palm Desert.
Julien Hug is a former contestant from Season 5 of 'The Bachelorette' and son of well-known San Diego restaurateur, Bertrand Hug.
This is Julien Hug's photo: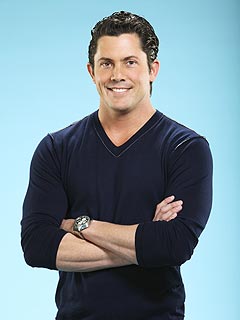 I remeber watching Julien in the Bachelorette, he sadly did not win and returned to San Fransisco to help his family manage their Palm Desert restaurant.
What happened to him, is police considering his death as a murder?
---
Julien Hug was en route to Palm Desert, where his parents Bertrand and Denise Hug had recently purchased the restaurant Augusta Modern that he was to manage. Then he was reported missing.

Family and friends found Julien Hug's body later on Wednesday in a remote area in Riverside County, California. He was 35 years old.

The cause of death is being investigated, according to Riverside County Sheriff's Deputy Melissa Nieburger. She said the body was found about 11 a.m. in Pinyon Pines, but would not confirm the identity or if foul play is suspected.

The area in which his body was found would reportedly have to 'be hiked to.'

Bachelorette Jillian this morning posted a message to her Twitter page voicing her sadness over the news.

'Please say a prayer for the loss of a friend this morning,' she wrote. 'Life is fragile, don't forget to love the ones you love.'

Hug graduated from Torrey Pines High School in 1993. His family owns the well-known Mille Fleurs in Rancho Santa Fe and Bertrand at Mister A's by Balboa Park.
| | |
| --- | --- |
| Serenity | 11-04-2010 10:24 PM |
---
Julien Hug's family lost contact with him when his cell phone died two days ago. They're just heartbroken about it, but they're hoping to mourn privately.

Julien Hug was the second contestant to leave the Bachelorette that season; Harris wound up getting engaged to Ed Swiderski, though the two broke up in July.
| | |
| --- | --- |
| Snake | 11-05-2010 04:02 AM |
---
Julien Hug was such a nice guy. In the Bachelorette he demonstrated he was down to earth and humble. He was even on his way to help his parents.

I wonder what happened to him. It looks like it wasn't an accident.
My condolences to Julien's family.
All times are GMT. The time now is

09:26 PM

.
vBulletin® Copyright ©2000 - 2019, Jelsoft Enterprises Ltd.